Payment Methods
Korea Buying Agent supports various payment methods for the customers like TransferWise, credit cards, Western Union, bank transfer, Alipay, Bitcoins, and many more.
Below is a list of available payment methods that you can select from:
Bank transfer to an account in South Korea
We have a local bank account where you can send your payment by bank telegraphic transfer. It takes 2-3 days to confirm your payment, and the transaction fee depends on your local bank. You can pay us the amount due (in USD) through our bank account:
Bank Name: KEB Hana Bank, GANGNAM FOREIGN EXCHANGE CENTER
Swift Code: KOEXKRSE
Bank Account Name : Glanz International
Account No : 338-910003-36038
Bank Address: 061-68 507, Teheran-ro, Gangnam-gu, Seoul
Bank Tel: 02-528-1573
Once the payment is made, please provide us with the transfer receipt or transfer history by attaching the file on your order page to confirm your payment.
Local bank transfer to an account in the US (USD)
Routing number (ACH or ABA): 026073150
Bank Code (SWIFT/BIC): CMFGUS33
Wire transfer number: 026073008
Account number: 8310834401
Account Holder: Glanz International
Local bank transfer to an account in the UK (GBP)
UK sort code: 23-14-70
Account Number: 67110975
IBAN: GB45 TRWI 2314 7067 1109 75
Account holder: Glanz International
Local bank transfer to an account in Australia (AUD)
BSB code: 802-985
Account Number: 612052742
Account Holder: Glanz International
Local bank transfer to an account in EU (EUR)
Bank Code (SWIFT/BIC):  TRWIBEB1XXX
IBAN: BE17 9671 6310 1321
Account holder: Glanz International
In addition, we have local bank accounts in Japan, Philippines, Singapore, Hong Kong, New Zealand, Turkey, Egypt, and Saudi Arabia for shoppers residing in any country mentioned previously to pay locally. Contact us for more details.
Paying with Transferwise
Transferwise allows you to transfer money at the real rate; you don't lose out on commission, especially when making big invoice payments.
MoneyGram
MoneyGram offers convenient money transfer options. It's easy to send money online or in person. For more information, please see How to Send Money using MoneyGram.
Western Union
Western Union serves over 200 countries and territories around the world to help you send money quickly and easily. Normally, it takes 1 hour to confirm your payment within office hours. Western Union fees may vary by brand, channel, and location.
Alipay or WeChat Pay
Alipay and WeChat pay are popular online payment platforms which are similar to Paypal. No payment processing fee and fast payment confirmation. Simply transfer the amount to our designated Alipay account and scan our QR code below: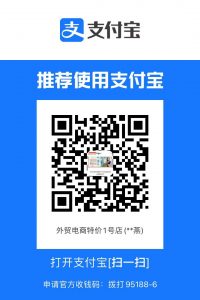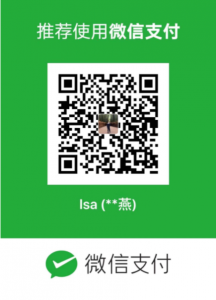 Bitcoins
Bitcoin is a form of digital currency which is created and held electronically. You can use it to pay for goods and services electronically. This was created with the idea to produce a currency independent of any central authority, transferable electronically, more or less instantly, with very low transaction fees. Korea Buying Agent accepts bitcoin as payment for our services. For payments using bitcoins, please send bitcoins to this address:
3DRp6Xg2zov8e7BiJT5C3VtTGFRKPSEF8Z
Our payment service charge is 20%.
Contact Us
Please contact us for more information about receiver details.
Live Chat Service
Tel. & WhatsApp: +82 010-5199-0804
Email: [email protected]